You Need Art.
A mural is a powerful way to promote your business. Think instagrammable!
HAVE AN IDEA? NEED AN IDEA? CONTACT US.
Christopher Rios
Integrity and quality is everything to me. I pay attention to detail on each of my murals and paintings using acrylics, aerosols, and airbrushing techniques. It is important that I give you my undivided attention when working with you, so I limit myself to one job at a time. I start all of my designs as digital illustrations and create renderings to give you a feel for what the design will look like in your space. It is my goal to make sure you are happy from start to finish and to leave you 100% satisfied. Regardless of what project I am working on, I love what I do and I love bringing your visions to life.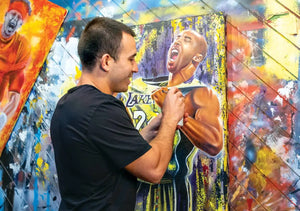 Every Project is Unique
To discuss your project in detail and get a proposal for your project, visit my contact page.